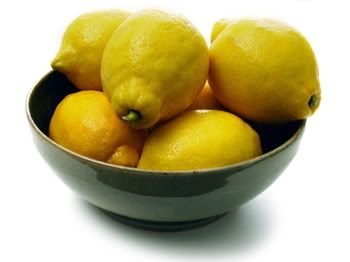 I know it gets a bad rap now and again (and sometimes for very good reason), but in this case I'm coming out in support of it.
I've been on Lexapro for six weeks now and I can honestly say that I feel like I got "me" back.
Back when I was in college (and probably could have used them), the people who were known to be on antidepressants were whispered about. Thinking back now, I should have applauded them for dealing with their issues instead of drinking and drugging them away like I and so many of my friends did.
In the last month and a half, I have learned a lot about myself. That sounds so corny. That's alright. I'm a little bit corny sometimes.
It amazes me more every day that I can deal so much better with everyday life bullshit. Stuff that would have sent me into a rage a while back is now easily put into perspective and dealt with accordingly.
Without going into too much mushy detail, I will say that I am lucky to have the husband that I do. I didn't think so for a long time. I was wrong. And I feel very lucky to have him as a partner raising our kids. It's a tough job without support of some kind, and I happen to have hit the jackpot.
Mina is such a passionate kid (read: LOUD and very sensitive) and starting kindergarten this year has set off her inner diva in a big bad way. It's entertaining yet completely exhausting at the same time.
Audrey is in the midst of her "Terrible Threes". Whoever coined the phrase "Terrible Twos" needs a reality check. Three is soooo much more frustrating than two. Two is paradise compared with the intesity of three.
They fight a lot, and where before the screeching would send me into a rage, I can now calm myself and see it for what it is: a phase.
I could cry when I think about how detached I started to get from my beautiful girls. I felt like the worst mother in the world some days.
The bickering still grates on my nerves(does anyone
like
hearing that?), but at least now I don't dream of running away from home after they go to bed.
A very wise woman on a parenting message board I frequent had such a great response to a woman who felt bad about relying on antidepressants to make her happy.(Kate, if you're reading I hope you don't mind me sharing this).
To paraphrase...It's not the pills making you happy. The pills are just a catalyst to allow you to experience the happiness that is already there, but your brain won't allow you feel it.
I know this doesn't apply to everyone, but it resonated so strongly with me. I spent years feeling this anger at everyone around me, but unable to explain the reason for it. I got stuck in it and couldn't turn it around until I had a little help from the medicine.
So now I feel like I've gotten a new start. There are often times during the day that I feel this sense of complete peace and calm. The best part is that now instead of worrying that something bad will come along and ruin it, I actually let go and enjoy it.