We got home last night and now it's back to business as usual in the Bacon Family Household.
Had a great time despite the heat then the rain, then more heat and more rain.
We had to get the girls up SO early to get to the airport. I told them they could stay in their pajamas.
Mina thought it was cool we got to watch the sunrise.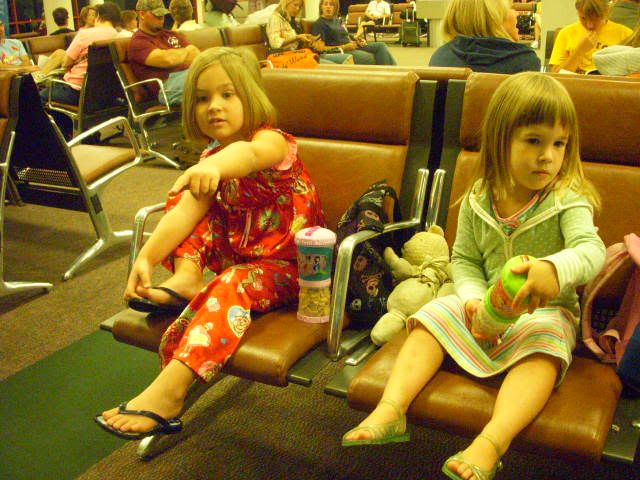 Our layover in Atlanta (which the girls kept calling "Atlantis")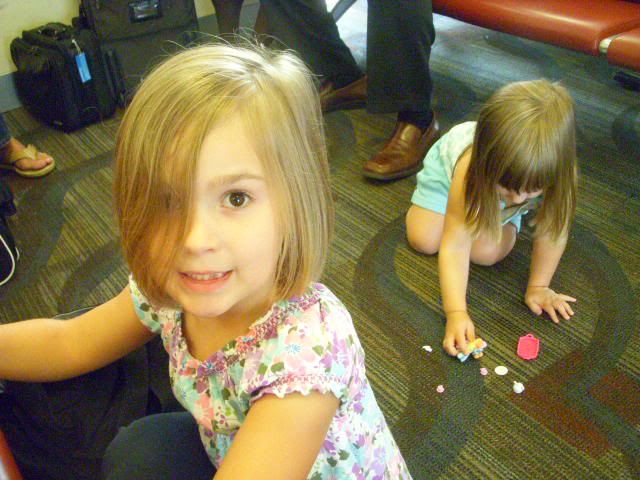 In Orlando we stayed at the timeshare where my Aunt and Uncle own a place. They told my Mom that we'd have a full kitchen and washer and dryer.
Uh...not so much.
But it was clean and fufilled our needs which was a place to sleep, shower and store our shit. Also, there
was
a washer and dryer in our building that we could use which was a good thing because I only brought enough clothes for half the week.
Our neighbors liked to stay up late and cook (burn) food at around 1am every night, so by the second day I stopped telling the girls to be quiet in the hallway in every morning.
Future neighbors be warned: If you're going to make all kinds racket until the wee hours, don't expect to sleep in.
Here's a shot Mina got at breakfast by the pool one of the mornings:
It was just Grandma, the girls and I until Wednesday when my brother got there and Thursday when Jim got there.
We spent Monday and Tuesday at Sea World (or "Water World", as the girls kept calling it. No Kevin Costner to be found anywhere.)
It was so bright, I managed to keep getting crooked shots (that's my excuse anyway). Oh, and it was already close to 90 freakin' degrees by 9 o'clock in the morning.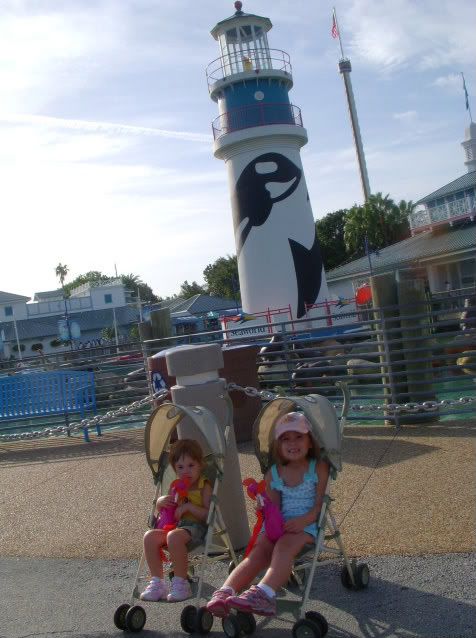 Meeting Elmo after the show: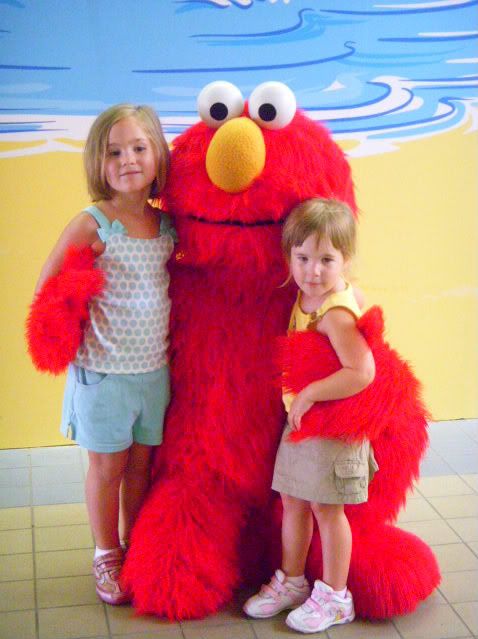 Cool merry-go-round: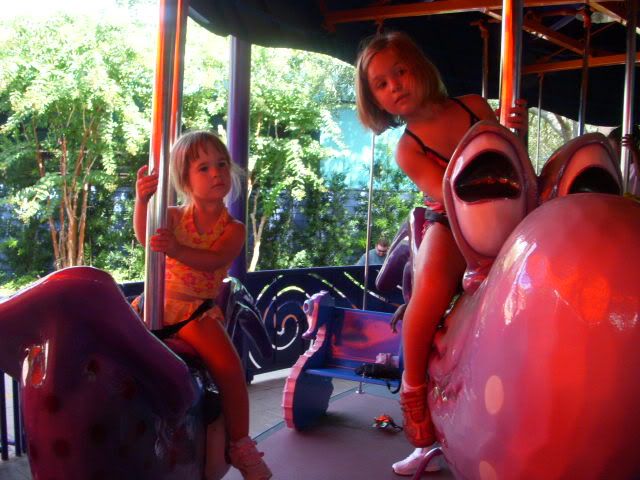 We fed dolphins: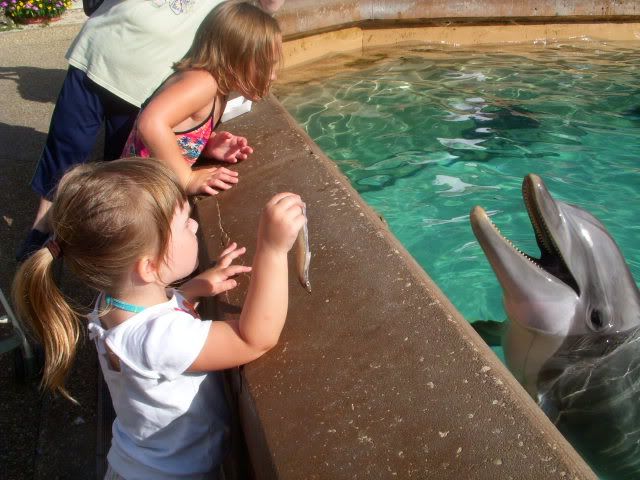 Saw the manatees (real and bronze):
Played in Shamu's Happy Harbor: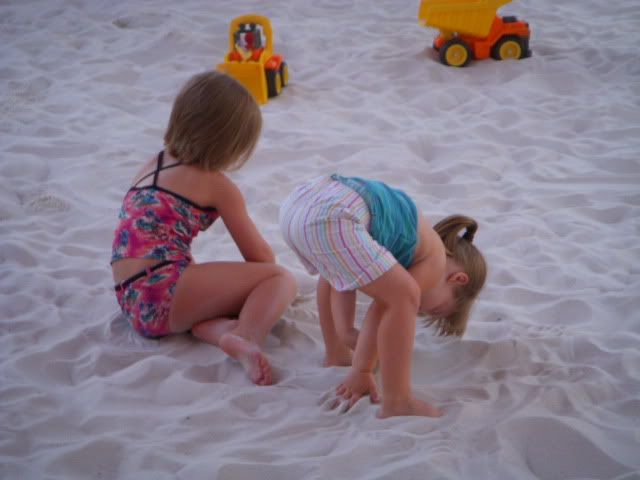 Mina liked playing in the sand most of all. Audrey is a bit more adventurous and loved the roller coaster and other rides.
We didn't end up seeing the Shamu show. My Mom and I were hellbent on taking the girls to see it, but they didn't really give a shit either way. This was a good thing as we would have had to wait in line for about an hour in the searing sun.
We did however get a couple pictures out front on our way out to at least say they saw a fiberglass replica of the whale.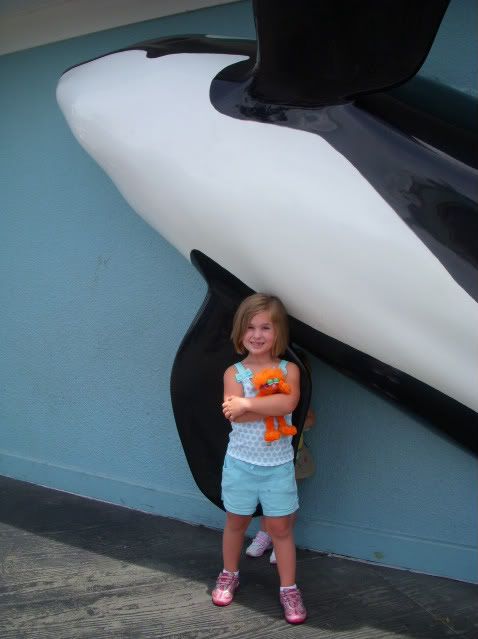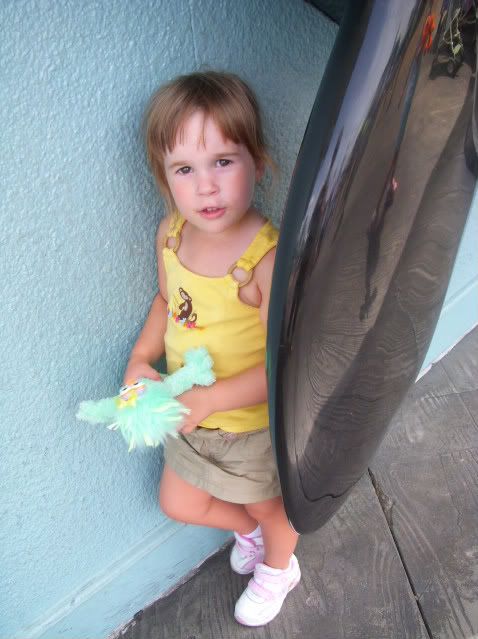 My brother arrived bearing gifts. He helped them make their own fairy getups: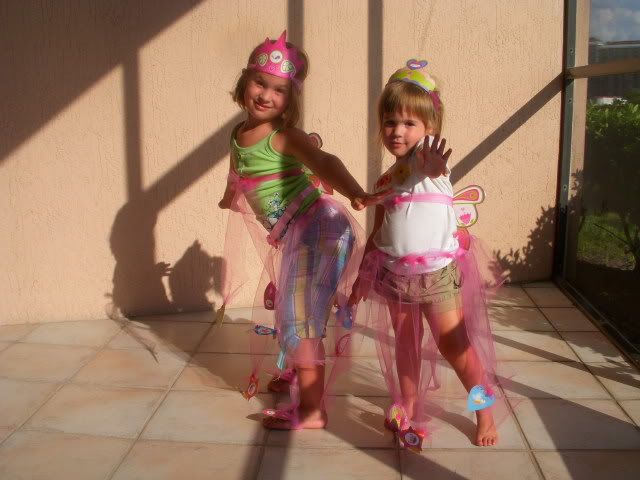 And now...the Disney experience:
Breakfast with Pooh and Friends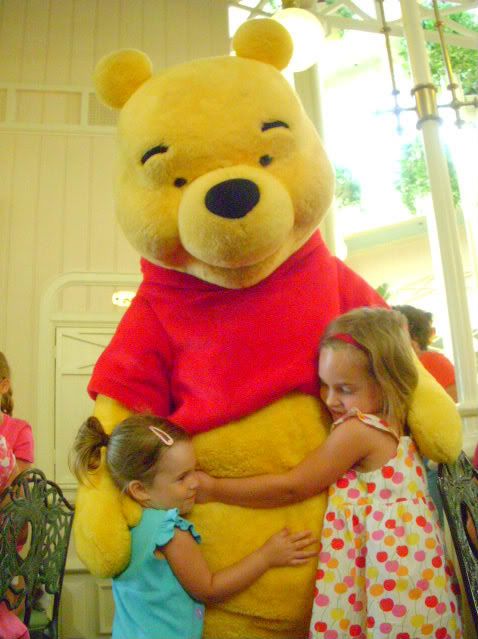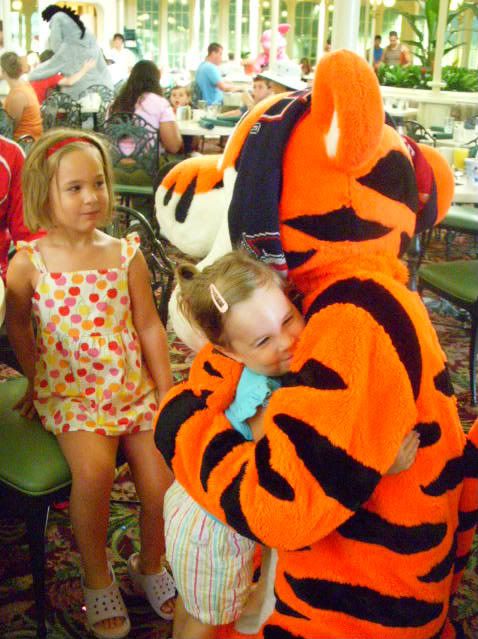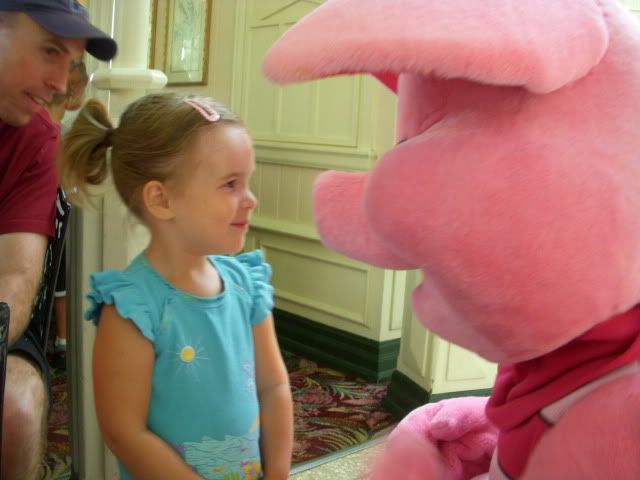 I think he farted or something
They look so glum, and we had just gotten there (maybe because it was already 95 degrees?)
But they did cheer up
Whoooooo!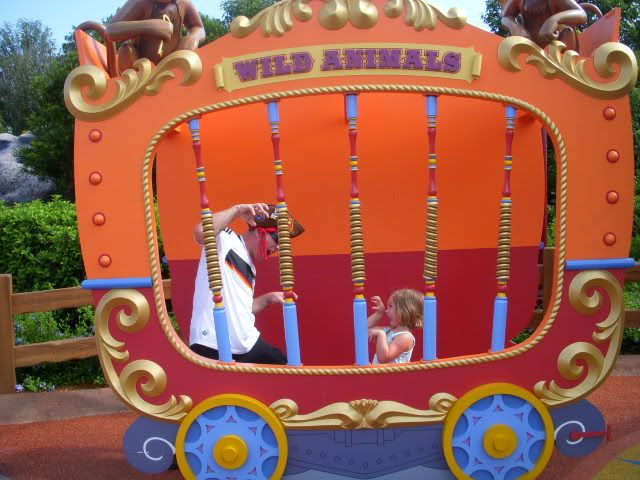 I think Audrey was trying to steal her jewelry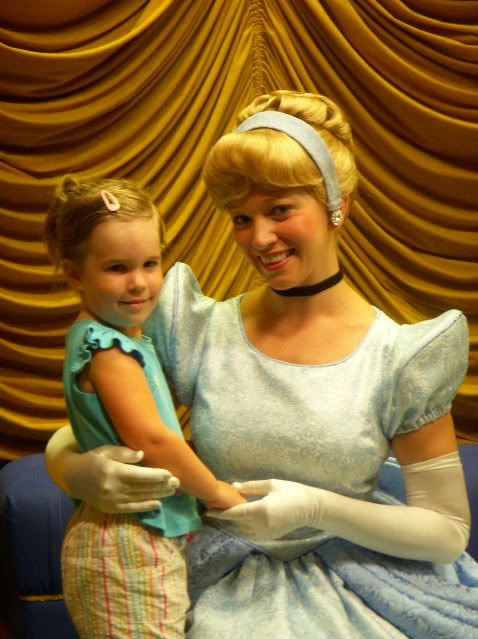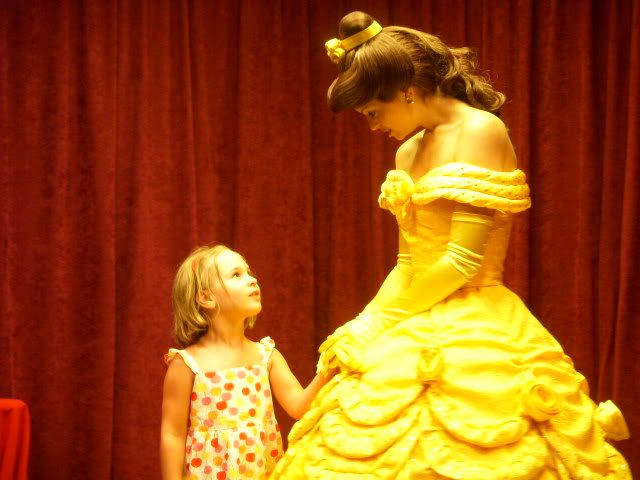 And this is what we had on our hands by the end of day two: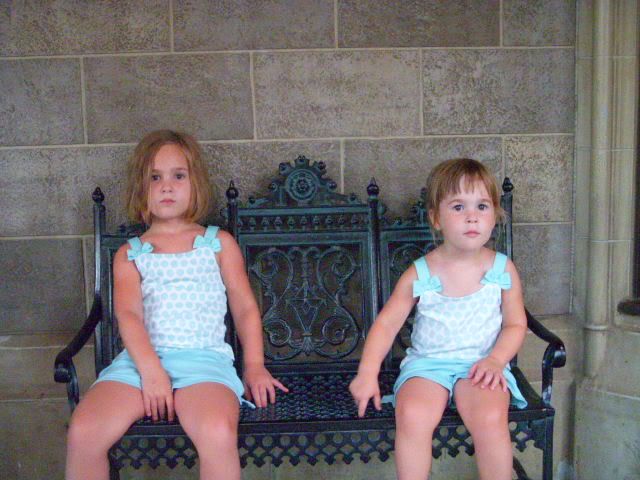 This is back at home. No Disney trip is complete without a lighter wallet. (Some of) the goods: