I had a fantastic time at our anniversary party on Saturday. It was exactly what I wanted and needed it to be.
So many old friends, so much food and most importantly, lots o' liquor.
I hope we can do this again in another ten years!
I didn't take nearly enough pictures.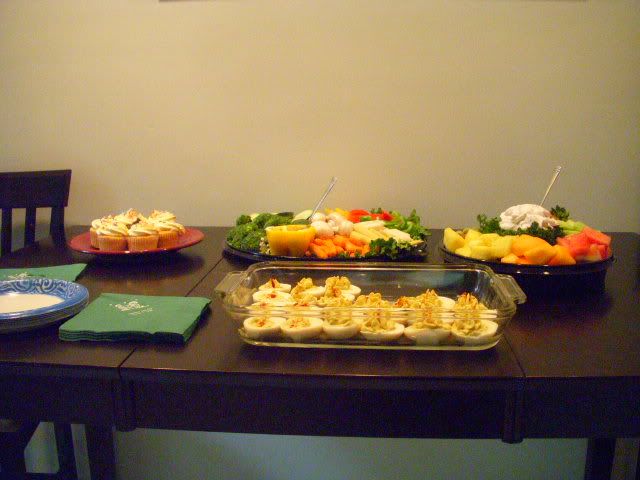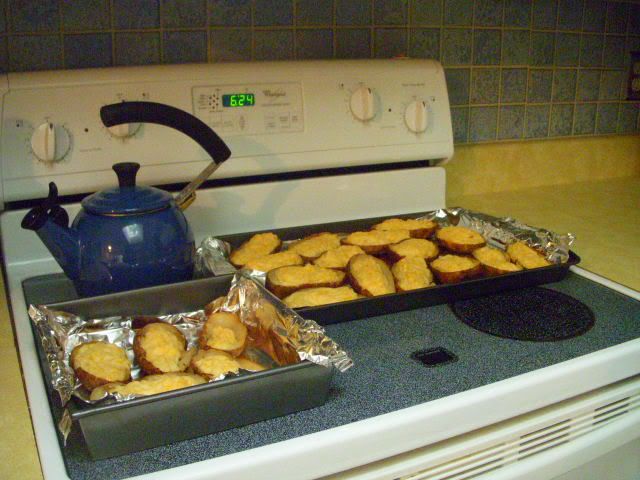 This is how we started, but somehow ended up with 12 bottles by the next morning. I don't have to buy wine for a year!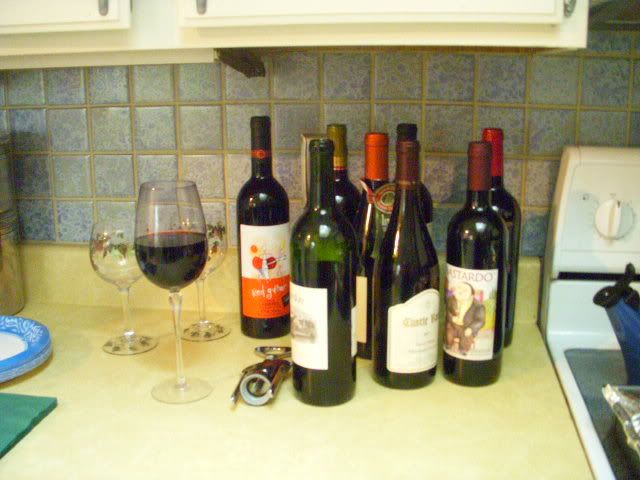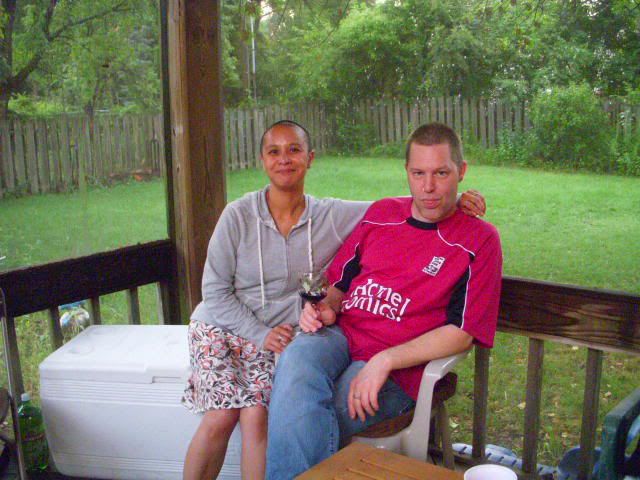 Travis being surly and pervy at the same time. I love him.
Kim and Jill. This was at the start of the party, and Jill's being silly. The most ironic part is that she actually ended up like that by the end of the night. See where she's sitting? That's where she was standing as she sacrificed all her liquor back to my porch.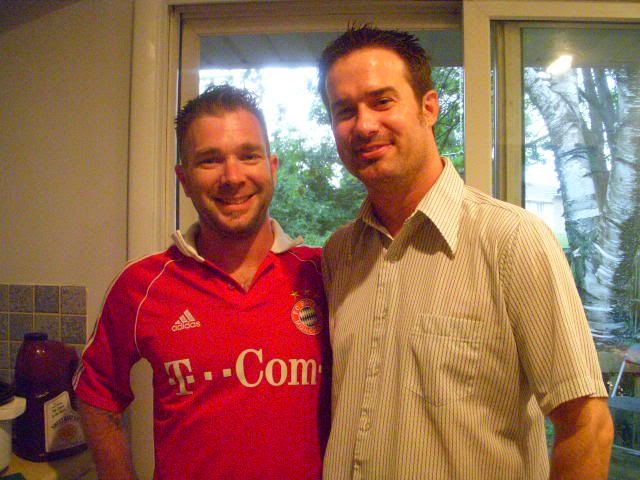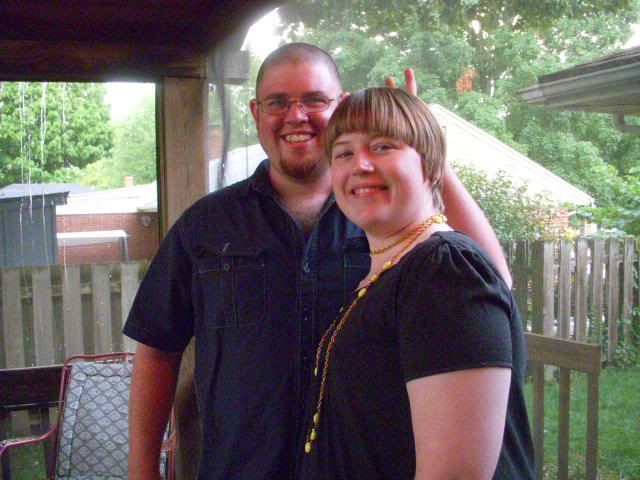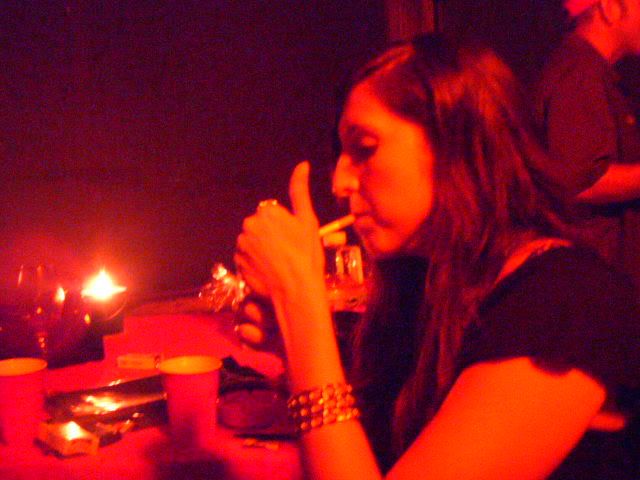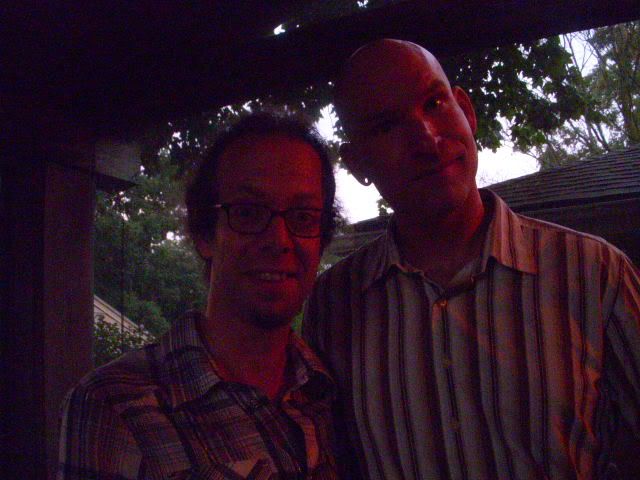 We had keg issues. Three taps later, we finally had our Heineken.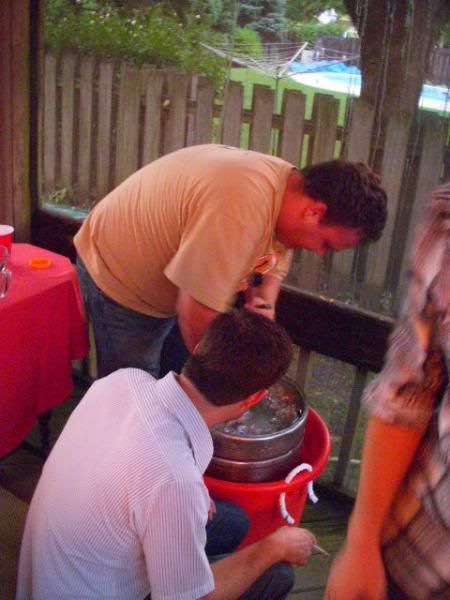 Jim is no doubt saying something VERY important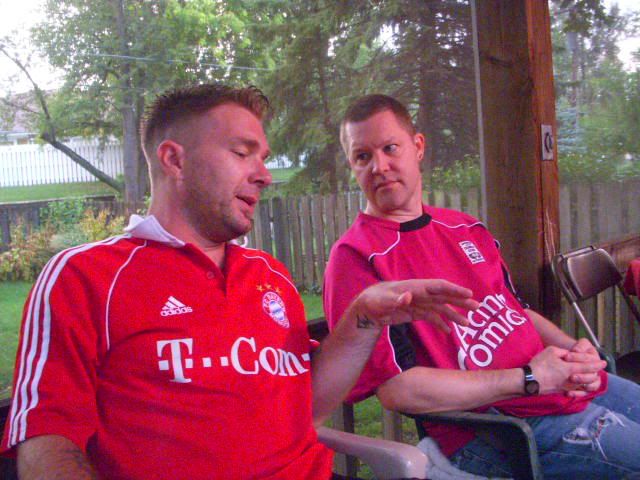 Obligatory drunk hostess shot