Venice. Loved it. It ranks a very close second to Rome for me.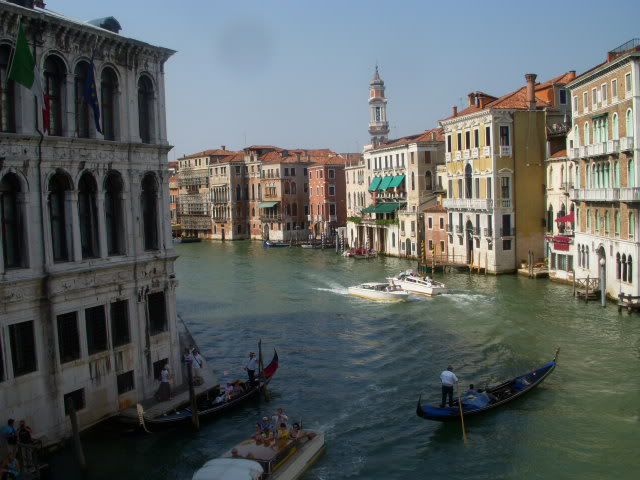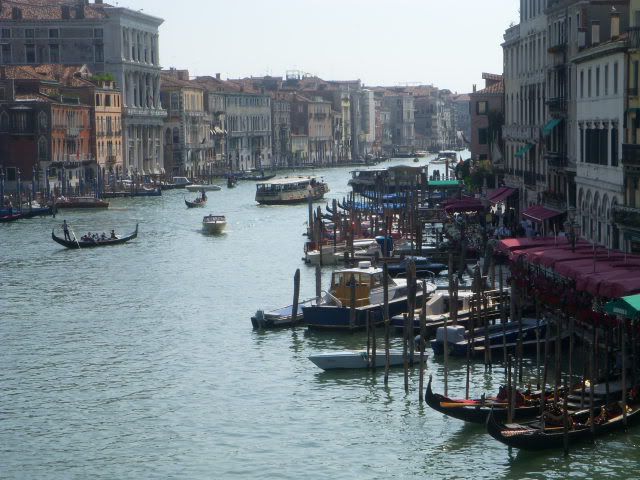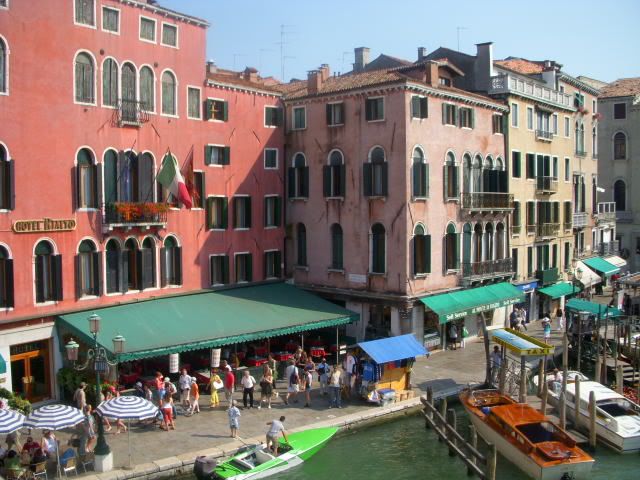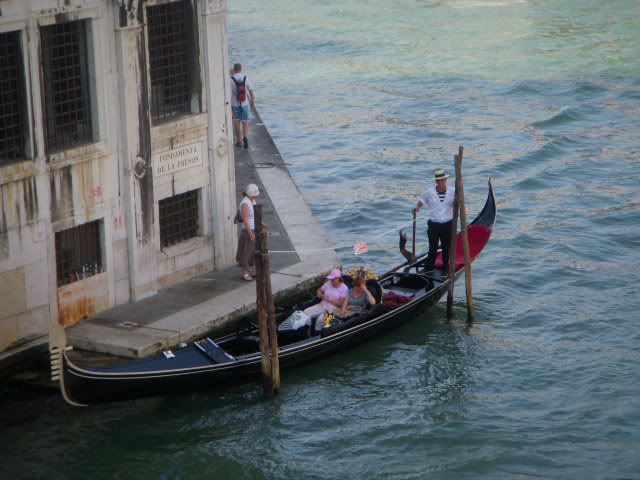 When we got there, we were starving, so we got some pizza (and wine) for lunch. Now, sometimes when I get pizza at home, I ask for it without cheese. I get puzzled expressions, disgusted glances and the occasional death threat.
This place had "marinara" pizza right there on the menu. I was stoked, and it was DEE-licious. Plenty of garlic and basil on a cracker thin, crispy crust. The house wine wasn't too bad either.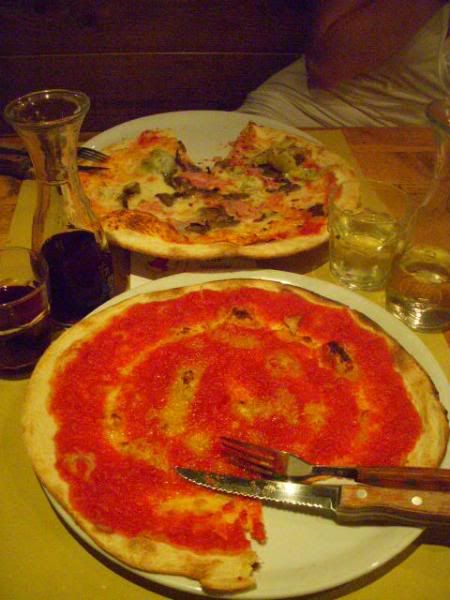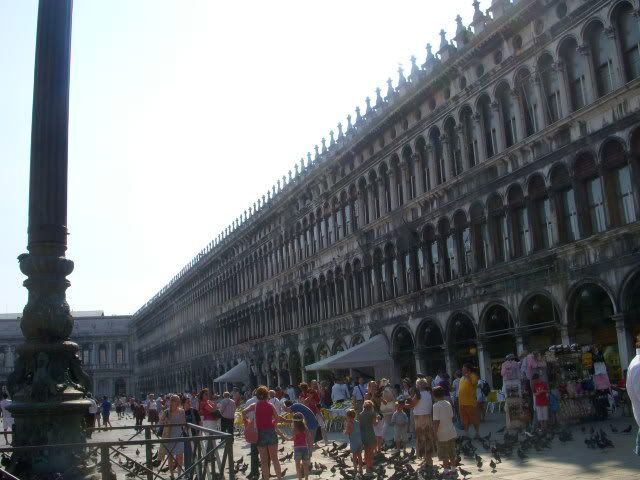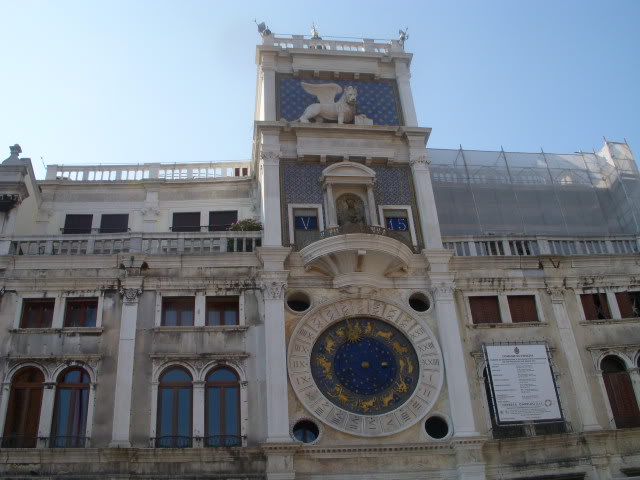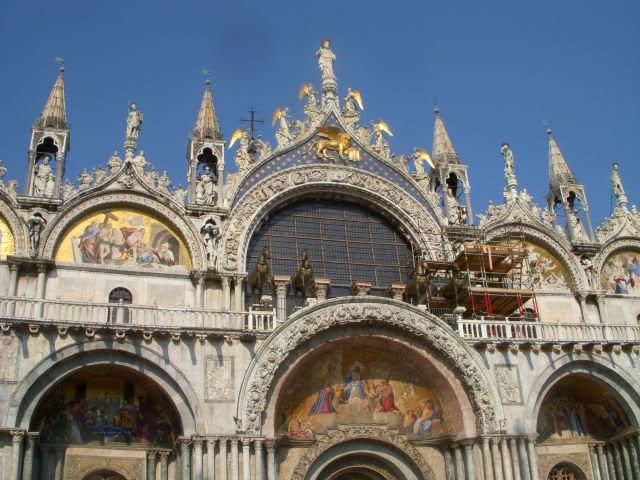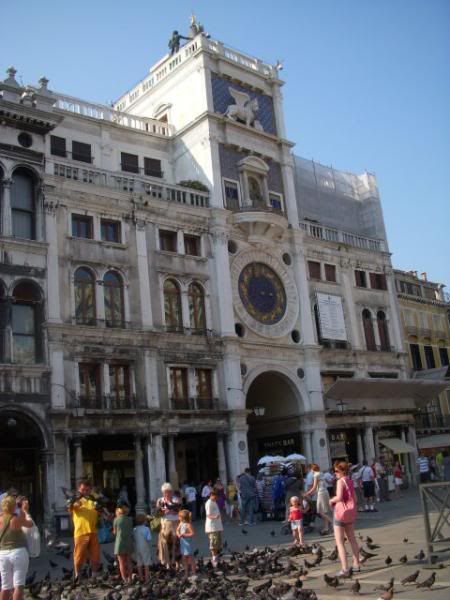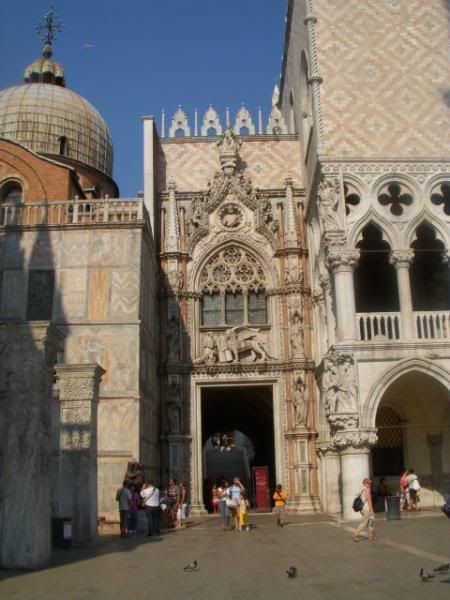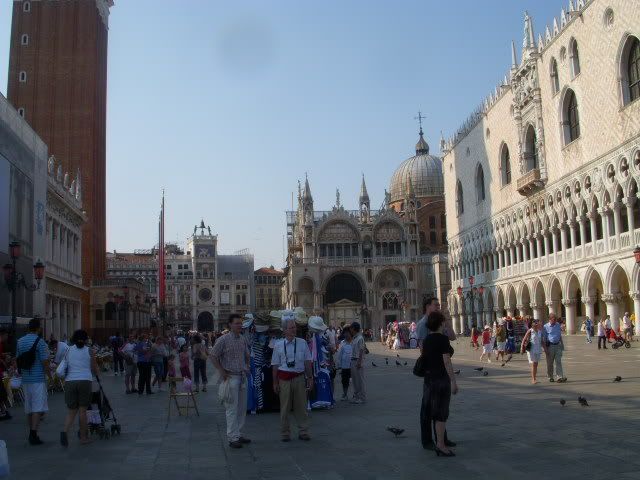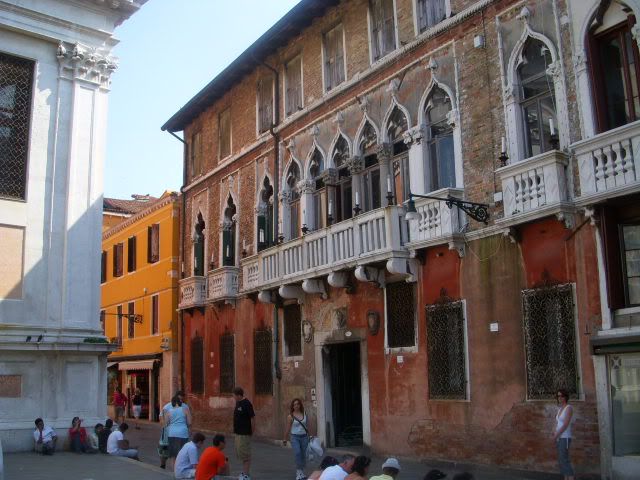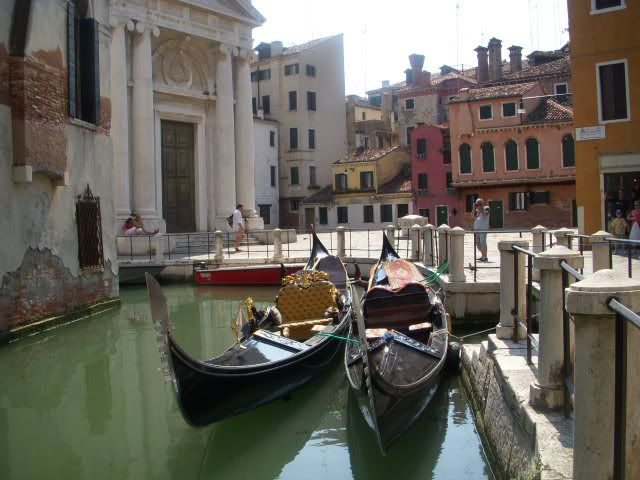 There were pigeons EVERYWHERE. Not just in Venice, but here is where I saw people letting the nasty little flying rats perch on them for pictures. I don't mean to sound like a priss, but that's fucking nasty.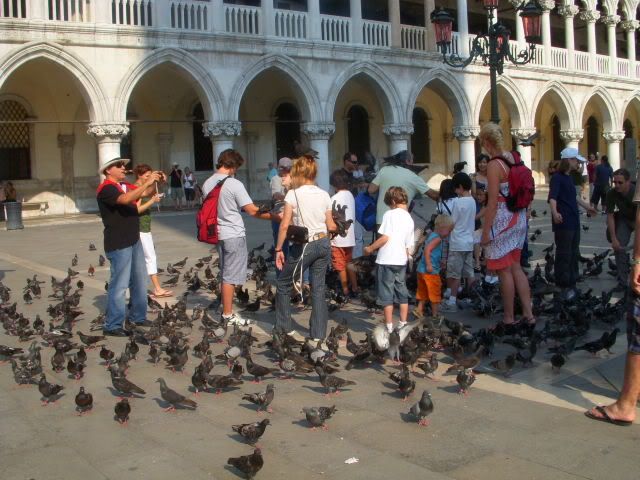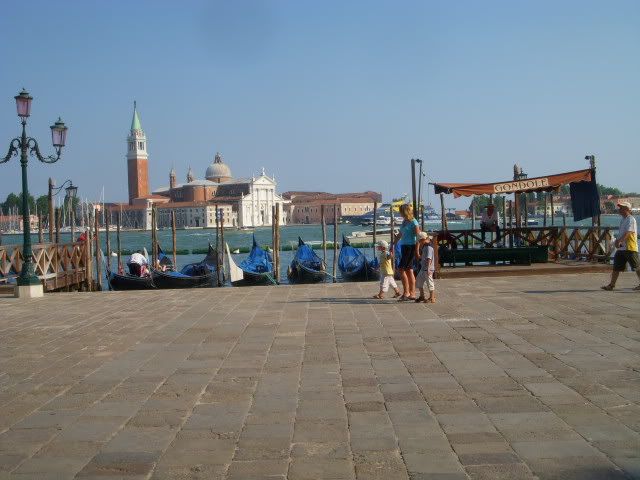 We had only taken the train in for the day, so we didn't hit any museums or indoor sites. Next time I go, I'd like at least a couple of days in Venice to be able to see more.
I love that the Venice itself is a work of art. I love the way the businesses fit themselves into the landscape as opposed to fitting the landscape to suit their needs. Also, to continue to inhabit a sinking piece of property takes balls...or maybe it's just the stubborn nature of its citizens.
The day after Venice, Laura (my cousin) and I decided to have a "lazy" day. We had breakfast, went to a farmer's market and I got to visit a military base where I got to send a quick email and buy some tax free cigarettes ($3.50 a pack! USD).
Next stop: Florence.