My third day in Italy was spent taking a well-deserved break. Laura had the genuis forethought to build in a day to take it easy. Of course, had I wanted to get back out there, it was completely up to me, but I was kind of happy for the light day. It was fun to see the cute little town near her and nice to not be rushed by train schedules and exhausted by ridiculous amounts of walking.
We got up and had breakfast (capuchino and brioche) at a local cafe while we planned our trip to Florence the next day.
It was here that I encountered the "hole in the floor" toilet facilities.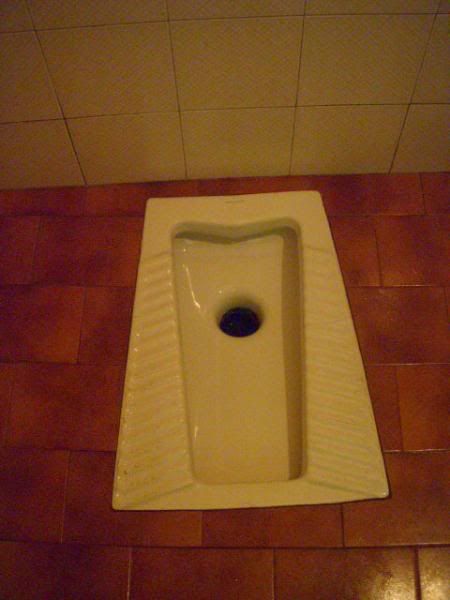 Not a fan. I haven't peed like that since walking home drunk in college. Thank the babyjesus I didn't have to poop.
We walked around a farmer's market, and I got some olives and spices as well as a cheap sundress and an obnoxious ballerina/bellydancer costume for Audrey (sadly, they didn't have one in Mina's size).
We got our train tickets to Florence, and mine for Rome later in the week, and headed off to the miliary base, where Laura's husband works, to check email and get those tax free cigarettes I mentioned yesterday.
The view walking away from the downtown area.
Next we drove out to a local vineyard to taste and purchase yummy and CHEAP wines.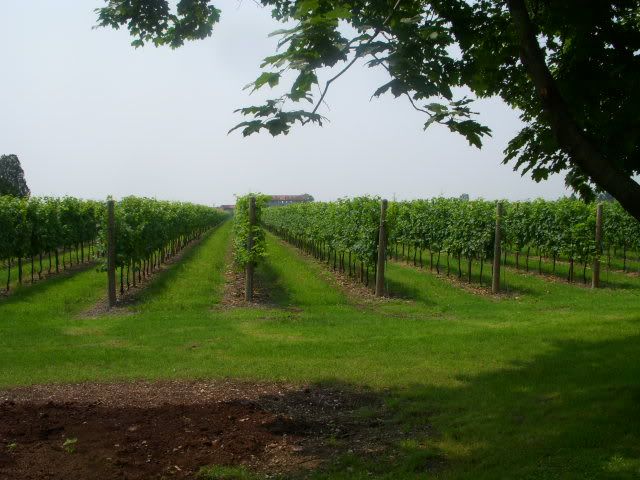 Baby grapes!
Inside: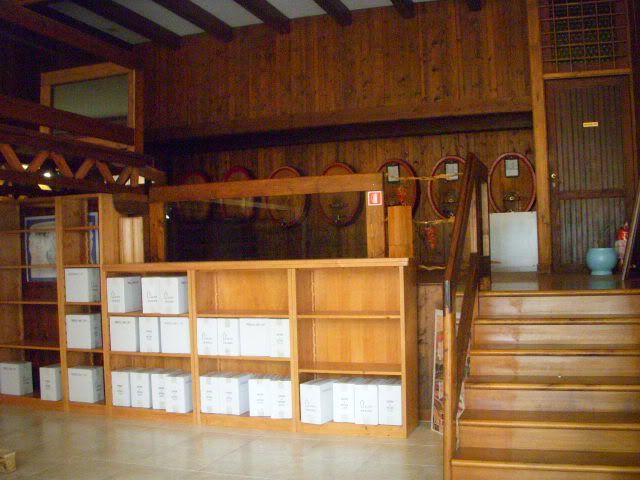 I got three bottles of fantastic wine for 18 euro! I even got one free bottle, but I had to drink it before I left Italy as I was only allowed to take three home with me.
We went to lunch after the vineyard to a local place Laura and her husband like to go. We were not only the only Americans in the place, but the only women. The whole place was filled local blue collar-type workers, and every last one of them turned around to stare at us when we walked in.
Remember this is a tiny little "nowhere" town, not near the base. It's not a touristy area. I think the guys in there were just dumbfounded as to why we would choose to eat at this particular place.
I had the best lunch ever! Gnocchi with cream sauce, spinach and ham. Holy shit, was it good. I could eat that every day for the rest of my life...except that I would weigh 400 pounds in approximately two weeks.
A couple of guys sat down next to us. One of which Laura and I dubbed the 'working man's Fabio'. He kept trying to get us to drink some of his wine, but we politely refused. I'm pretty sure he bore a hole right through the top of my dress with his eyes, but whatever. He actually ended up buying our lunch! We didn't exchange but a few words of broken English (though my cousin is pretty fluent in Italian), and this guy bought our meal for us.
So, I got a free bottle of wine and a free lunch all in the span of 2 hours. Not bad.
My one regret is that I didn't get a picture of our benefactor. I'm still kicking myself over that.
We made it home and had a wonderful time just sitting on Laura's front porch talking and eating dinner.
A few shots of their home: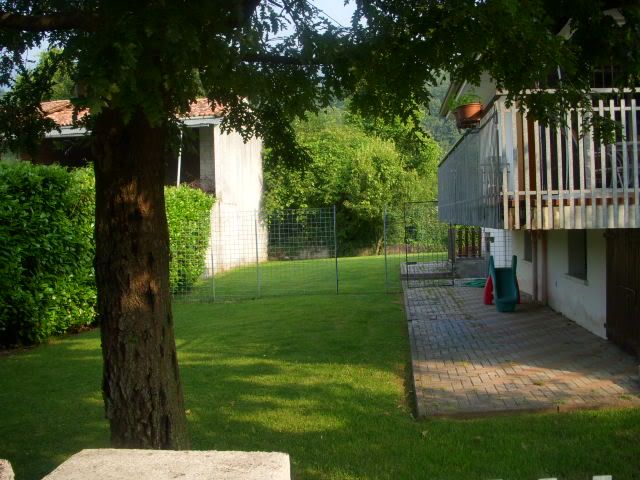 Their street: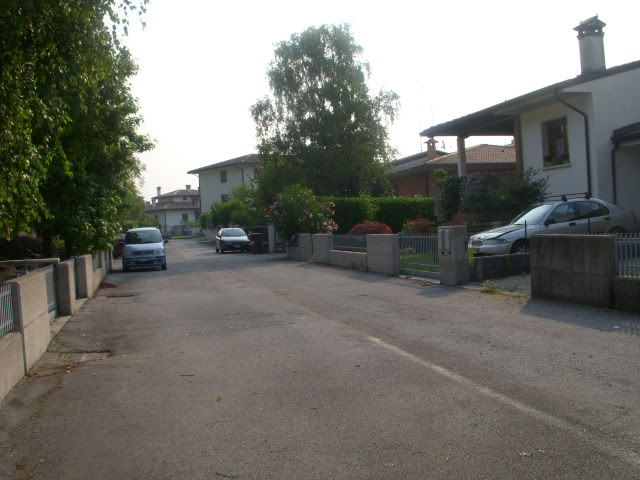 and just a pretty flower that grows in front of their house: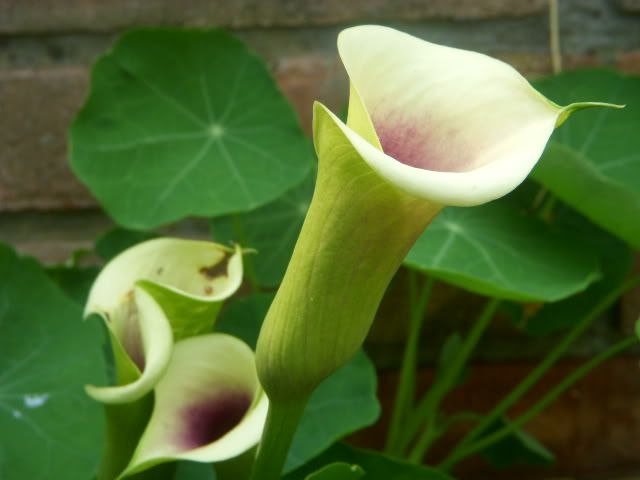 After dinner, we went out for gelato. I had raspberry and dark chocolate. I can hardly look at this picture without wanting to lick the monitor. It was THAT good.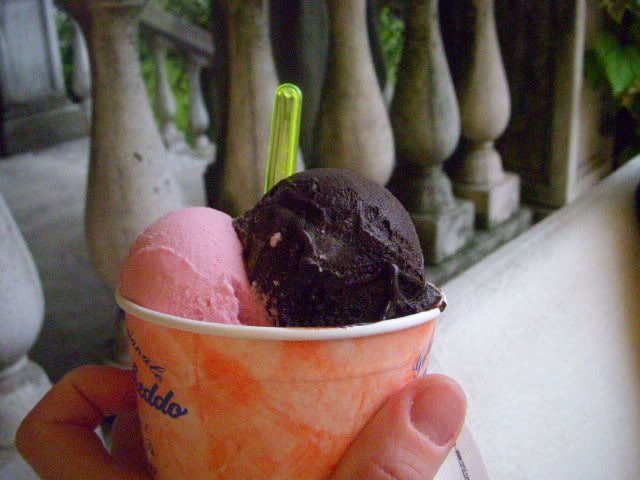 I will end this post with a lovely example of local flavor:
Tomorrow: Florence!