Laura and I got up early on Wednesday to catch the train to Florence. We had alread booked our pensione on the cheap. 80 euro a night, and we didn't need to share a shower.
Our room was small, but clean and airconditioned.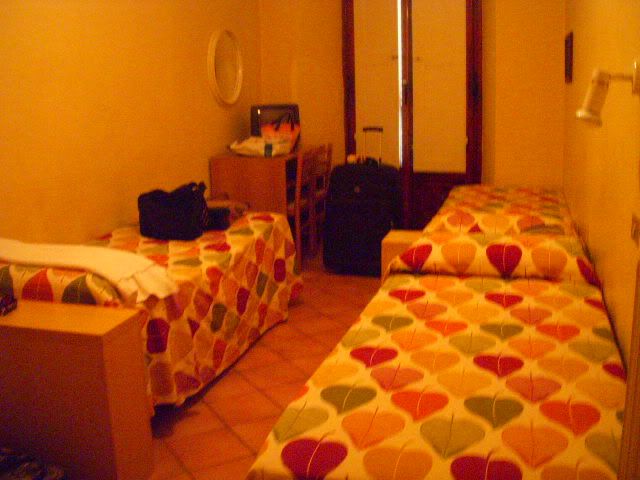 The bathroom was a trip. I could have showered while on the toilet if I wanted to.
The two of us just strolled around, consulting a guide book I brought with me for a good place to eat.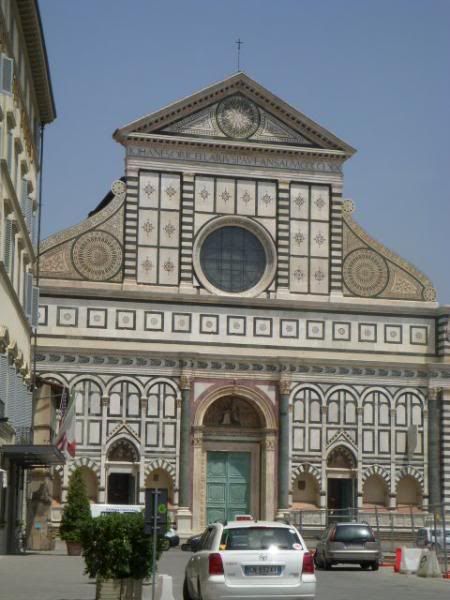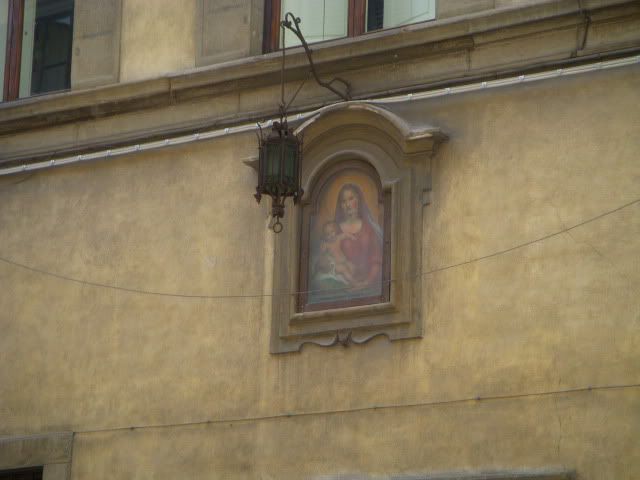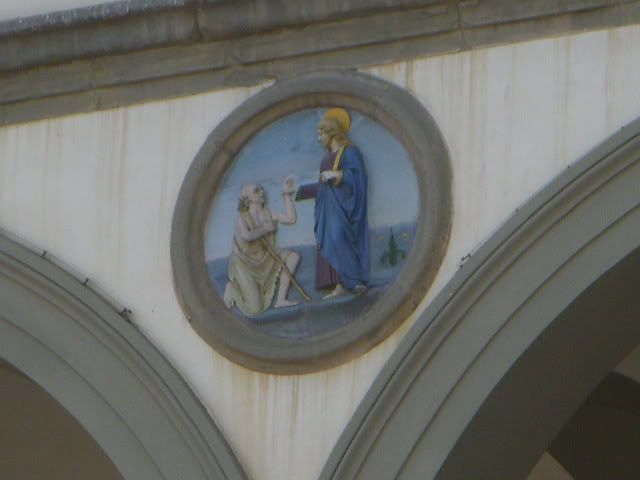 It was sooo hot and we got tired of trying to read the map, so we settled on the first cute cafe that didn't look too expensive.
This is inside, but we sat outside so I could enjoy some more of those lax smoking area boundaries.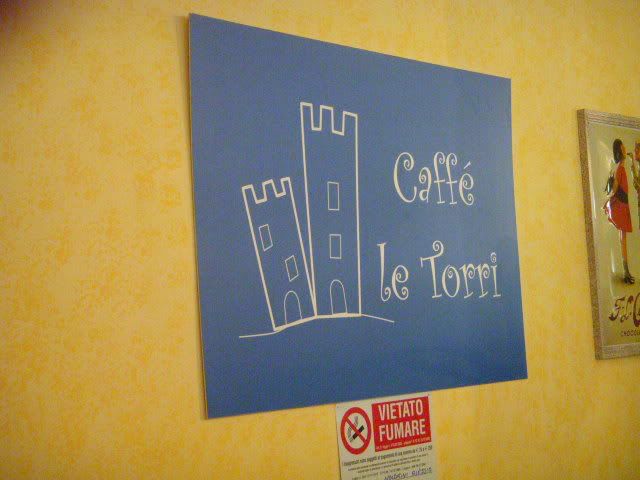 We both had the chicken salad and wine, and it was really good.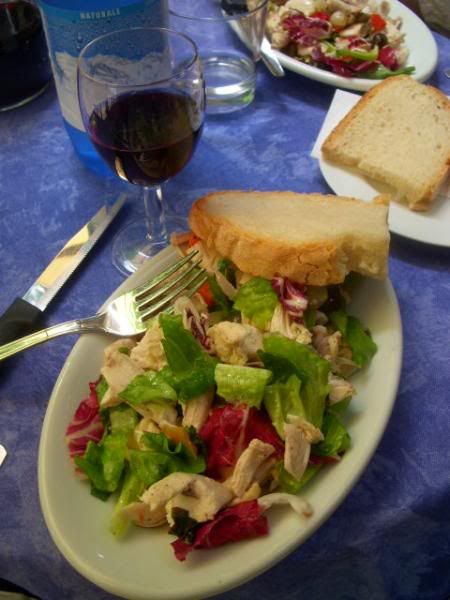 Florence was beautiful. Very crowded and a bit dirty, but still beautiful. There were a few side streets we walked down that made me feel a little on edge, but I don't think we were ever in any real kind of danger. I actually felt safer that night when we walked around.
This is just out and about, wandering. We hit Ponte Vecchio, the Duomo and the fake David. Had we another day, I would have insisted on seeing the real thing, but we didn't. And I don't really feel like I missed out. Next time though, I'll definitely go inside Uffzi Gallery.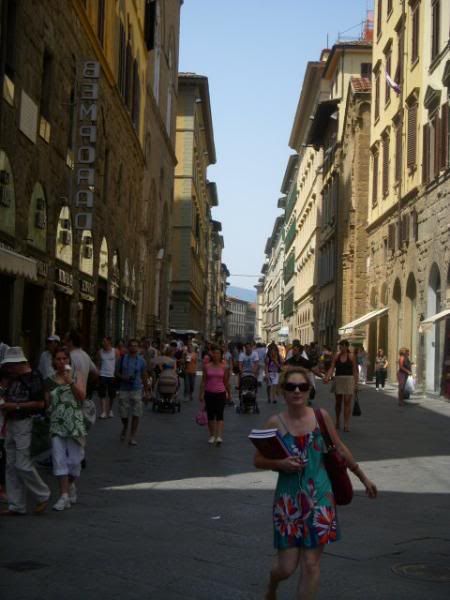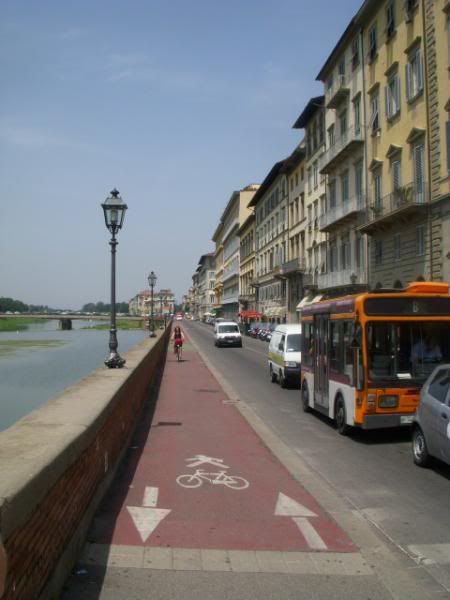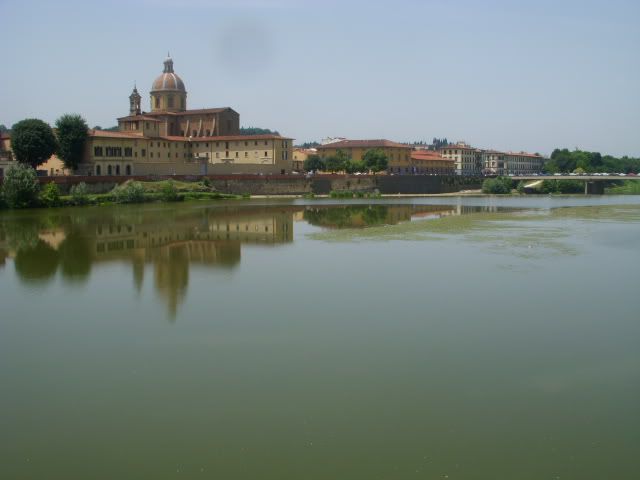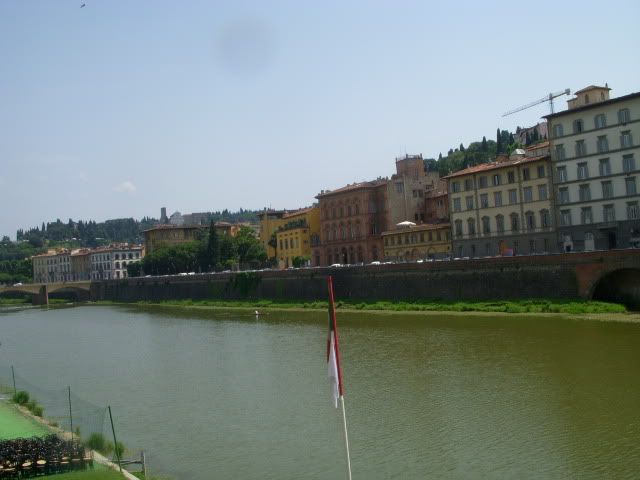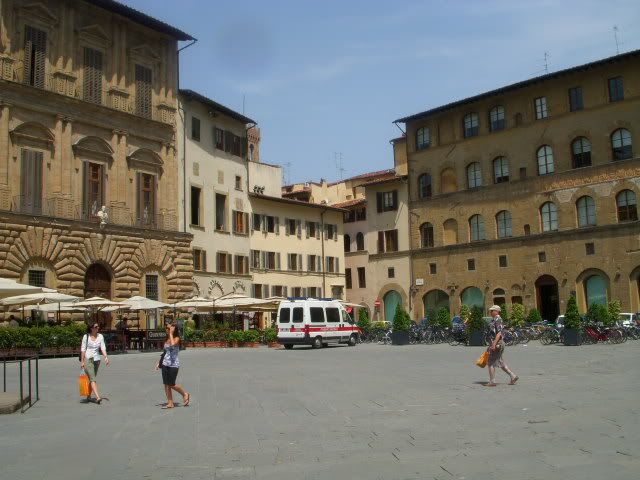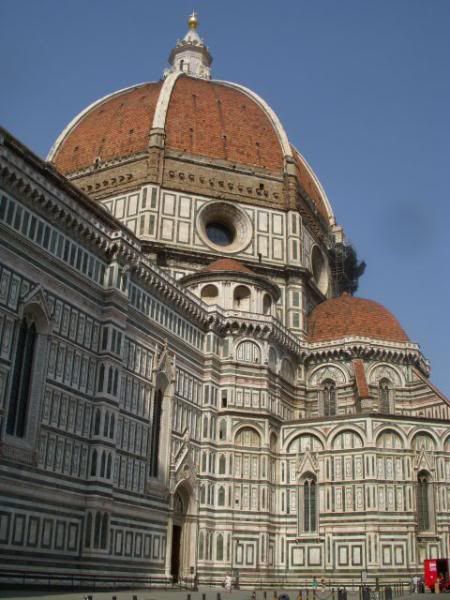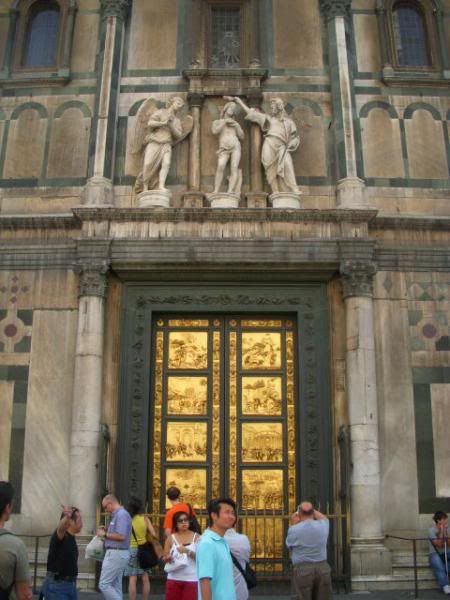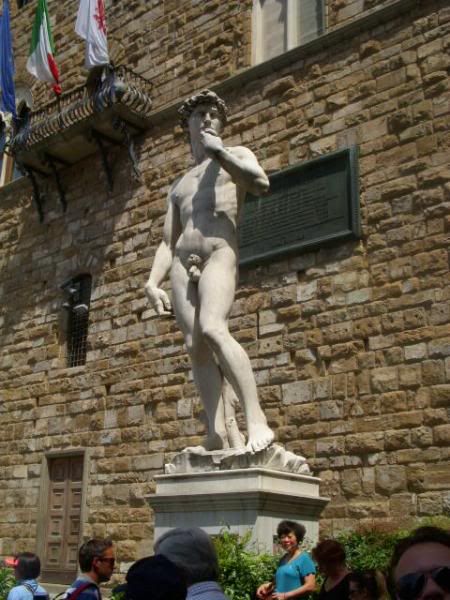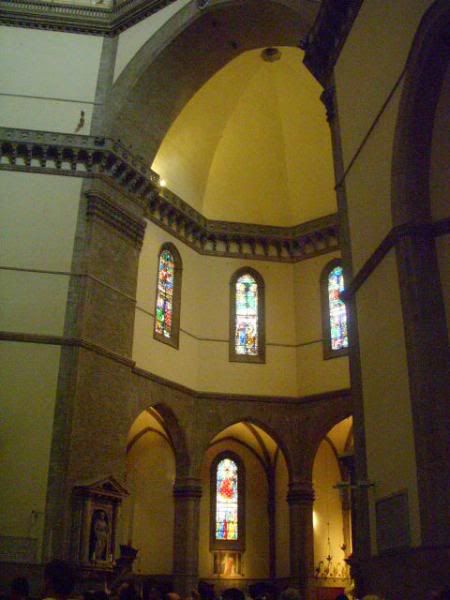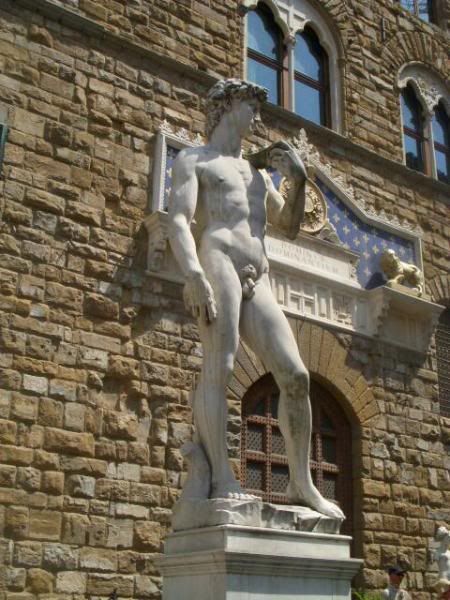 Um....not sure where they were going with this one: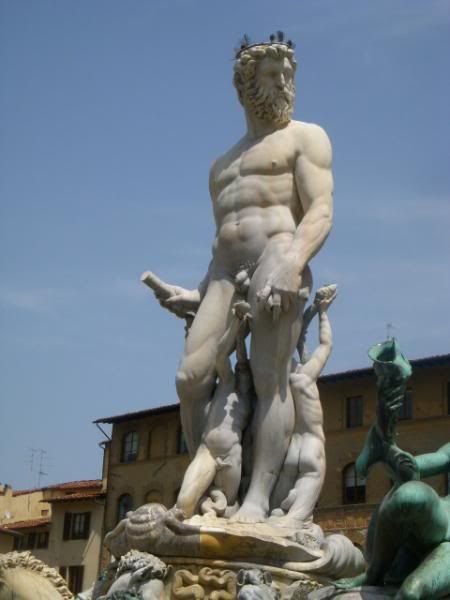 Italians like to take an evening stroll after a late dinner. There were tons of families out with thier children. And dogs. People take their dogs with them everywhere. I loved it, though it made me miss my children and dogs even more.
On the way to dinner we stopped at this place where you can buy a glass of wine and hang out in front.
Where I got the one and only picture of my cousin and I together (that's me on the right).
The woman who took this for us had her little fluff ball of a pup with her. When we told her how cute we thought he was, she told us that he was her baby. In broken English she explained, "Dog first. Husband second."
We had dinner at this place, and I had the best tiramasu I've ever tasted here as well.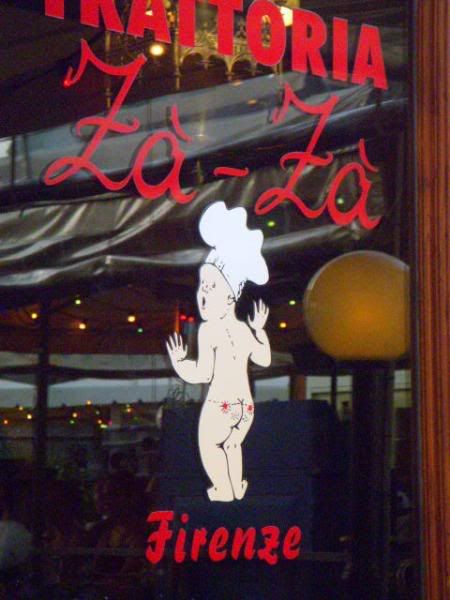 Florence at night: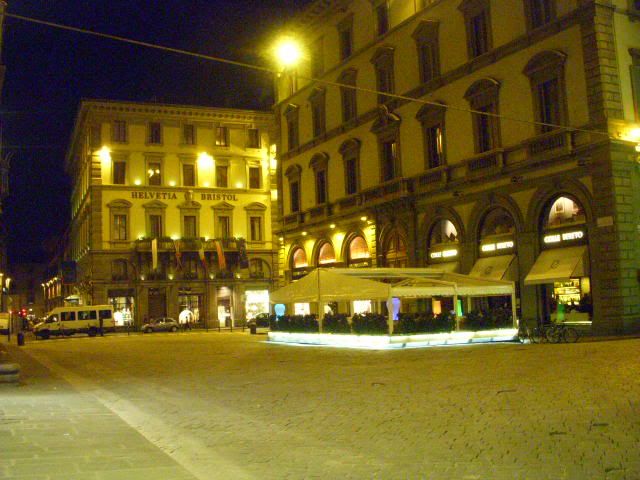 Shop window I thought was cool: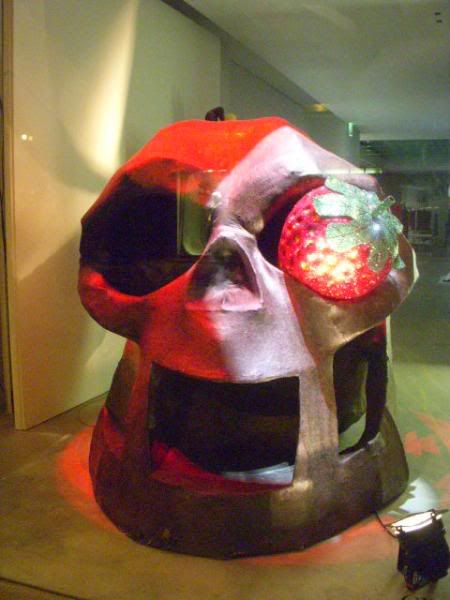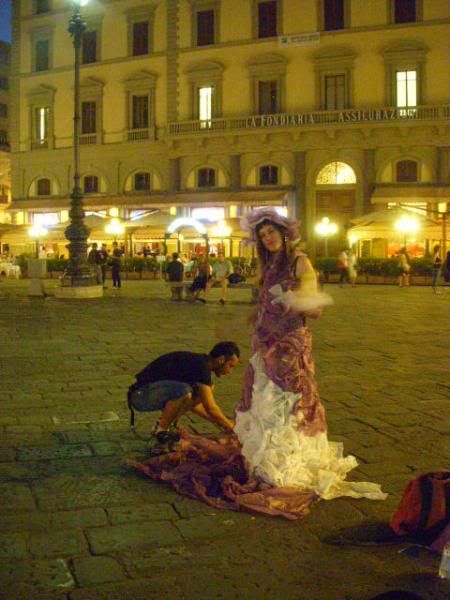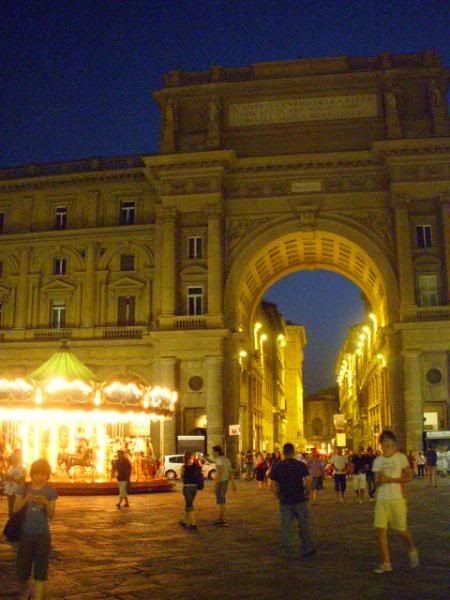 We got back to our hotel about 11:30 knowing we had to get up really early. Laura was headed home and I was on my way to Rome--alone. I was super excited, but a little anxious. It was probably because I was starting to get really run down, but I wasn't about to sleep away the experience of a lifetime.
Next stop: Rome!