This morning, I "adjusted" the garage door.
My car sat out all night on New Year's Eve so we would have room in the garage for the smokers in attendance. We got a good bit of snow that night, so last night I asked him to bring the car back into the garage. I assumed he would get all the snow off first. Nope.
This is how it looked last night: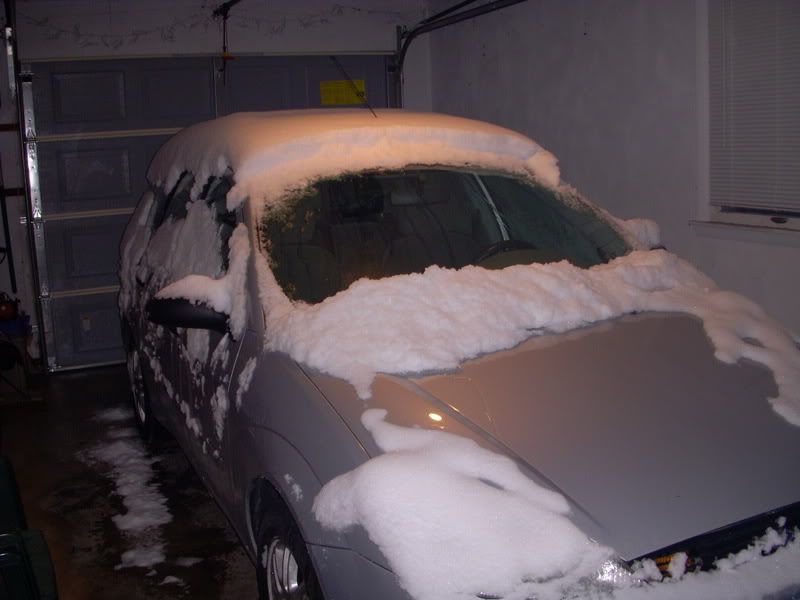 When I went to back my car out of the garage this morning to warm it up, I couldn't see out the back window and failed to remember that I had only opened the door halfway when I went out there to smoke a cigarette earlier.
I hate when I do stupid shit like that.
It's not just that I dented the bottom of the door (it's not even that bad). It's more about the fact that Jim now has free reign to give me shit, and there's not a goddamned thing I can do about it...except wait until he does something equally as stupid.