Yesterday my husband finally got to use his Father's Day gift: a kick ass self-propelled lawnmower. Aren't I sweet? In case you might find the gift a bit self-serving, please know that I wanted and got
a new vaccuum
a few years ago as my Mother's Day gift.
It's all about practicality around here.
The grass was getting pretty long, especially with all the rain we've been getting so it was high time Jim got out there and did something about it. I was busy in the house putting away the last of the kitchen stuff. I took a break to peek out front to see how the mower was treating him, and saw this: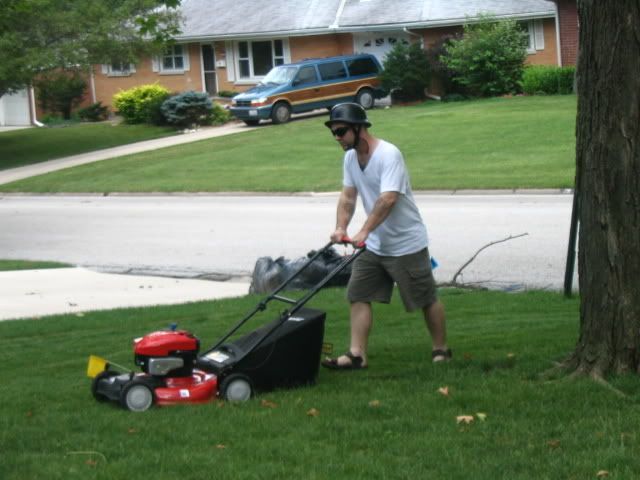 Something tells me we won't be getting any social calls from the neighbors for a while. At least until they figure out that, aside from my husband's obsessions with hats as of late, we are a fairly normal family.