Saturday, March 31, 2007
If that's what you're into...
To the (several) people who have found my blog by googling "jodie sweetin bathing suit",

You're really weird.

Sincerely,
Chaylene
at 7:30 AM


For Your Scrapbook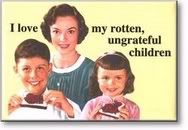 I like stuff and things. I've been married for close to 14 years and have two miniature versions of myself running around (and it frightens me most of the time). I have never been nor will I ever be a vegetarian.
View my complete profile

Blog Archive